La Chandeleur
2 February 2021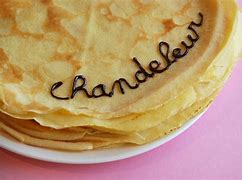 Today (2nd February) in France they are celebrating La Chandeleur - it always takes place 40 days after Christmas Day and they will be making and eating lots of crêpes.
To honour this tradition out MFL department are challenging you to create your own crêpe and share with them your creation. If you make and decorate your own crêpe send a picture to any of the teachers in MFL or upload it to your Google classroom. There will be a prize for the best creation. Send any photos by Friday 5th February.
There is a short activity you can complete here to get some inspiration for your own design.