T.H.E Launch Event 7.12.21
T.H.E Launch Event 7.12.21
10 December 2021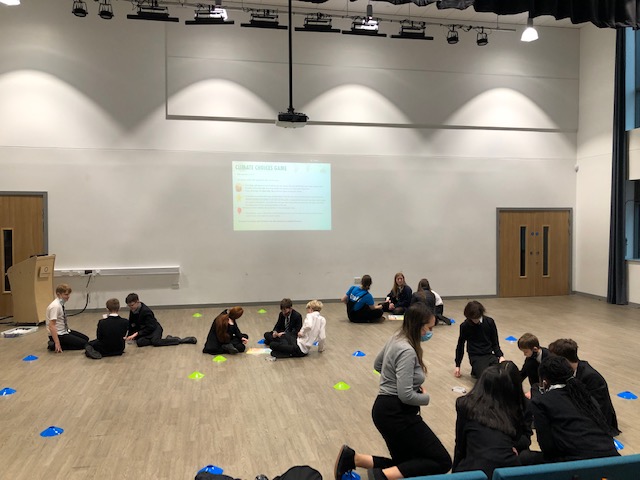 At LHS we have a strong reputation for supporting children with SEND, but we also want to build a reputation for HIGH CHALLENGE and ACADEMIC SUCCESS. Our aim is to raise ambition and aspiration with all students; in particular, nurturing our most able and talented children. Two of our Year 13 students started undergraduate courses at Oxford and Cambridge this September and we would love to inspire the next generation to aim just as high, supporting them in honing their talents and interests. We are starting this term firstly with the identification of more able cohorts in Year 7 and 8.
The first Year 8 group had their launch event this week with a climate change workshop led by Newcastle University on Tuesday (7.12.21). The group have decided they would like to be identified as T.H.E - which stands for The Humble Elephants!
Their second workshop next week will allow pupils to put themselves in the shoes of an Emergency Medicine Doctor and learn about the pressures and rewards of a career in medicine.
There will be more events and activities organised in the new year and the launch of the Year 7 group - watch this space!